Add: No.116, KWOK SHUI ROAD, Kwai Chung Industry Center, HongKong
Tel: (0086) 131-6636-9204
Fax: (0086) 400-852-8332
Email: hongkong@ayite.net
Pressure
Your position: Home > Pressure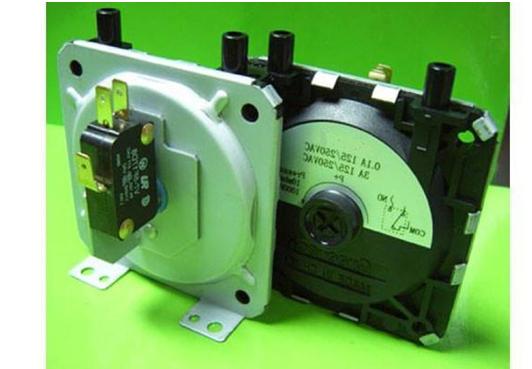 GE-922 Gas Differential Pressure Switch
CE UL certificate
Max Switch 16A 125/250VAC.
customized service is available
Low Price
Product description: The gas pressure switch is used to detect air flow in forced draught appliances, guards against poor or hazardous combustion, indicates dirty or inefficient filters, mainly used in the gas water heate
Product introduction
The gas
pressure switch
is used to detect air flow in forced draught appliances, guards against poor or hazardous combustion, indicates dirty or inefficient filters, mainly used in the gas water heater. CE certificate for the pressure switch, UL certificate for micro switch.
Specifications:
* Set-Point Range: 10-1500Pa
* Operating Pressure range: 25-1500Pa.
* Switching Pressure range: 10 Pa Min.
* Fixed set-point calibrated in factory.
* Maximum Pressure Allowed: 4000pa.
* Switch Rating:
0.1A 125/250VAC, 3A 125/250VAC
5A 125/250VAC. 16A 125/250VAC
Resistive Load
* Switching Element: Snap Action Switch
* Contact Arrangement: SPDT,SPST-NO,SPST-NC.
* Measured Media: Air
* Operating Temperature: -40~+90C
This pressure differential switch is specially designed for high volume OEM market. Typical applications include boilers, hot water heaters, HVAC and other industry equipments. These switches feature customer-specified setpoints, and can be used to sense postive, negative or differential air pressure. A sensitive high reliability snap action switch is used as the main switching element. The snap action switch can provide a high switching capacity up to 16A 125/250VAC.