Add: No.116, KWOK SHUI ROAD, Kwai Chung Industry Center, HongKong
Tel: (0086) 131-6636-9204
Fax: (0086) 400-852-8332
Email: hongkong@ayite.net
Pressure
Your position: Home > Pressure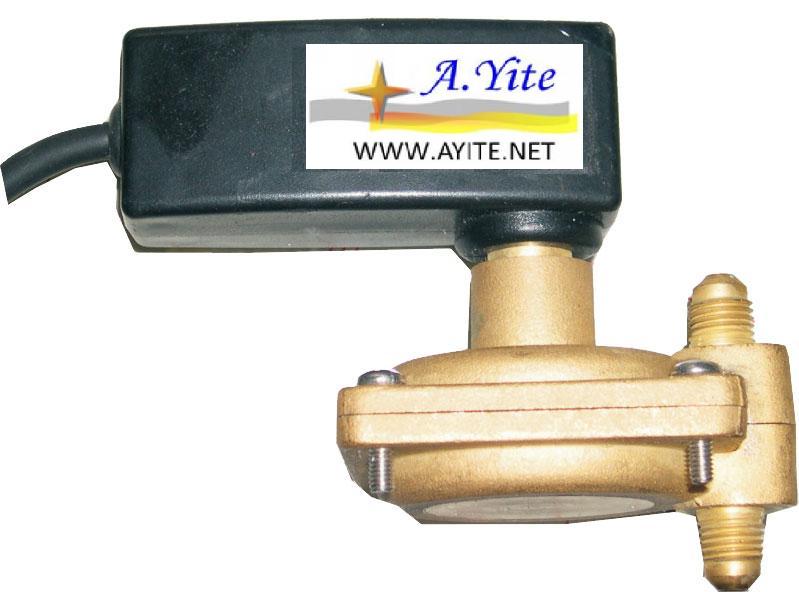 GE-512 Differential Pressure Switch with fixed pressure setpoint
Product description: The Differential Pressure Switch is a new type pressure and flow monitor switch, when the water flow (differential pressure) in system rises up or falls down to one set value, it will output a warnin
Product introduction
The Differential
pressure switch
is a new type pressure and flow monitor switch, when the water flow (
differential pressure
) in system rises up or falls down to one set value, it will output a warning or sent switch-off signal to automatic control system. And it could also be used to indicate the status of pump or water filter.
It could avoid the shortcomings of annual inspection or changing target
Flow Switch
for water chiller unit so it could be applied widely in the water protection, status feedback of pump and by-pass control of differential pressure in evaporator and condenser in medium and large sized water chiller unit.
Specification:
* Protection Grade IP54
* Media Temperature -20~93 C
* Environmental Temperature -20~71 C
* Output 10A; 125/250V AC
* Max Static Pressure 16 Bar (30bar could be custom-made)
* Metering Substances Gas, Water (If special substances, please declare)
* Cable 1.5m, 2x0.5mm2
* Main Materials Brass or Stainless Steel
| | | | | |
| --- | --- | --- | --- | --- |
| Type | Pressure Setpoint | Swithing Differential Set To | Output | Cable |
| GE-512006 | 6 K Pa | 1.5 K Pa | 1x10A SPDT | 2~3x0.75mm2 |
| GE-512010 | 10 K Pa | 2 K Pa | 1x10A SPDT | 2~3x0.75mm2 |
| GE-512014 | 14 K Pa | 3 K Pa | 1x10A SPDT | 2~3x0.75mm2 |
| GE-512017 | 17 K Pa | 4 K Pa | 1x10A SPDT | 2~3x0.75mm2 |
| GE-512020 | 20 K Pa | 5 K Pa | 1x10A SPDT | 2~3x0.75mm2 |
| GE-512025 | 25K Pa | 6 K Pa | 1x10A SPDT | 2~3x0.75mm2 |
| GE-512030 | 30 K Pa | 7 K Pa | 1x10A SPDT | 2~3x0.75mm2 |
| GE-512035 | 35 K Pa | 8 K Pa | 1x10A SPDT | 2~3x0.75mm2 |
| GE-512040 | 40 K Pa | 8 K Pa | 1x10A SPDT | 2~3x0.75mm2 |
| GE-512050 | 50 K Pa | 10 K Pa | 1x10A SPDT | 2~3x0.75mm2 |
| GE-512065 | 65K Pa | 10 K Pa | 1x10A SPDT | 2~3x0.75mm2 |
| GE-512080 | 80 K Pa | 10 K Pa | 1x10A SPDT | 2~3x0.75mm2 |