Add: No.116, KWOK SHUI ROAD, Kwai Chung Industry Center, HongKong
Tel: (0086) 131-6636-9204
Fax: (0086) 400-852-8332
Email: hongkong@ayite.net
Flow Meter
Your position: Home > Flow Meter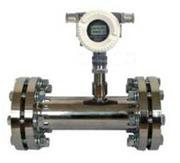 GE-105 Thermal Gas Mass Flowmeter
Product description: Thermal mass flow measurement technology is adopting the thermodynamic principles to derive actual mass air or gas flow. The thermal mass flow sensor can be combined with an integral valve and PID con
Product introduction
GE-105 Thermal mass flow measurement technology is adopting the thermodynamic principles to derive actual mass air or gas flow. The thermal mass flow sensor can be combined with an integral valve and PID controller in one compact, smart, efficient instrument that can accurately control the flow of gas or air or liquids over a wide range of flow rates.
Features:
1. Apply high stability and patented technology platinum RTD sensor
2.Uses proprietary technology "balanced structure package", medium temperature self-compensation.
3. Proprietary algorithms; can achieve high linearity, high repeatability, high precision.
4. Range ratio 1000:1, also can be expanded according to user requirements.
5. Enables measurement of small flow large diameter, minimum flow rate can be measured as low as zero, resolution0.001m/s.
6. No moving parts, vibration can be neglected.
7. Straight pipe less demanding 1-2D.
8. Unrelated with the medium temperature and pressure.
9. Proprietary high-temperature method, medium temperature up to +510 .
10. Humidity algorithm used to achieve high precision measurement.
11. Flow signal enter 12-point dynamic correction, built-in 10-point amendment.
12. Dynamic on-line correction current / voltage output.
13. Dont sensitive to dust and other small particles.
14. On-line continuous flow, easy handling and maintenance.
Structural forms: Integrated insert , pipeline
Performance:
* Measuring range: 0~120Nm/s (20C,101.33Kpa)
* Accuracy: -/+1% of reading -/+0.5% full scale
* Range ratio: usually 100:1 (depending on the calibration of flow range)
* Diameter range: 10mm ~ 6000mm
* Application scope: suitable for all types of single or mixed gases, containing dust, sand, moisture and various corrosive gases.
* Environmental temperature range: -40 ~ +85 (no display); -30 ~ +70 (showing); humidity is less than 90% RH.
* Medium temperature range: -40 ~ +100 ; -40 ~ +200 ; -40 ~ +450 ; -40 ~ +510
* Sensor Diameter: 3, 2.5
* Plug-in sensor probe rod diameter: 19 (standard), 16, 12
* Sensor Material: 316 stainless steel, Hastelloy, Titanium
* Probe rod material (protection cover): 316 stainless steel (standard), Hastelloy
* Medium bi-directional flow measurement
* Analog Output: Flow :4-20mADC, temperature :4-20mADC, maximum load: 1000ohm
* Accumulated pulse output
* Type 12 non-linear correction, built-in 10 non-linear correction
* Communication: Serial output RS232/RS485
* Power supply: 24VDC/600mA; 220VAC/2W; 110VAC/3W
* Alarm: 1-2-way relay output, 5A/220V, 5A/30VDC, type settings
* Large-screen LCD Display: 7 instantaneous flow, 8 cumulative flow rate
* Process Pressure: 1.6Mpa (maximum 20MPa)
* Installation Process Type: Plug-in (card sets, card sets + ball valve, flange connection), pipeline type (flange, screw connection)
* Explosion-proof grade: intrinsically safe (ia CT5), explosion-proof type (Exd CT4)
* Protection class: IP65
Product Selection:
Thermal Gas Mass Flow Meter

DN

-XXX

100 indicate DN100

Installation Type

G

Insert Pipe Line

C

Plug-in

1

Screwed connection

2

Flange connection

Nominal pressure

A

0~0.6MPA

B

0~1.0MPA

C

0~1.6MPA

D

0~2.5MPA

E

0~4.0MPA

F

0~6.4MPA

G

0~10MPA

H

0~16MPA

Process conditions

0

Normal

1

anti-corrosion

2

Anti-explosion

3

High temperature

Signal output

A

No

B

4~20MA

C

RS485 MODBUS

Power Supply

1

220V AC

2

24V DC
Download the catalogue of GE-105 Thermal Gas Mass Flow Meter Measurement.