Add: No.116, KWOK SHUI ROAD, Kwai Chung Industry Center, HongKong
Tel: (0086) 131-6636-9204
Fax: (0086) 400-852-8332
Email: hongkong@ayite.net
BSP3/4" DN20 & BSP1" DN25 & Customized Size
Your position: Home > BSP3/4" DN20 & BSP1" DN25 & Customized Size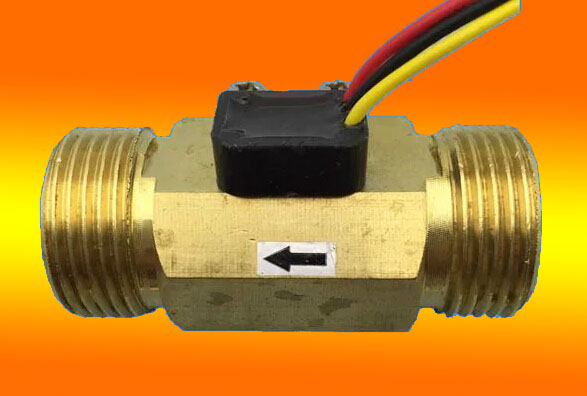 GE-302D DN20 Plastic Flow Sensor BSP3/4"
brass body, BSP3/4
3% high accuracy
CE certificate
Product description: The water flow monitor sensor is produced by brass metal material, stability and sensitive, widely used in HVAC system, water heating system, water treatment system, to calculate the flow rate. CE cer
Product introduction
GE-302D flow sensor is a device for sensing the rate of fluid flow. The GE-302D water flow monitor sensor is produced by brass metal material, stability and sensitive, widely used in HVAC system, water heating system, water treatment system, to calculate the flow rate. CE certification.
It is installed in the water heater inlet, used to detect water flow, when the water through flow rotor components,
Magnetic rotor rotation and speed changes with the flow, hall sensor output pulse accordingly.
Signal feedback to the controller by the controller to judge the size of the water flow, adjust and control.
Specification of GE-302D Flow Sensor:
1. Brass Metal Material, stability
2. Pipe Size: BSP3/4" or BSP1" male thread
3. Flow Range: 1.75-45L/min, 2-60L/min, 3 ~ 120L/min
4. Voltage: DC3V ~ DC18V DC5V is standard, DC24V is availbale
5. Pulse duty factor: 50%
6. Accuracy: ±3%
7. High Level of Pulse Output: >4.5V (DC5V)
8. Low Level of Pulse Output: <0..5V (DC5V)
9. Max Pressure: 17.5bar
10. Insulation Performance: 100MΩ
11. Hall Component, made in Japan
Drawing of GE-302D Flow Sensor: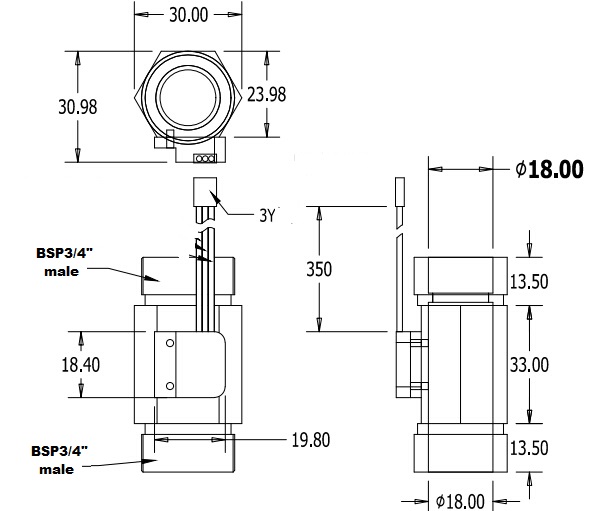 Point Chart of GE-302D Flow Sensor:
1. Flow Sensor Range: 1.75L/min - 60L/min
F=8.1xQ ±3% F= Frequency Hz; Q=Liter