Add: No.116, KWOK SHUI ROAD, Kwai Chung Industry Center, HongKong
Tel: (0086) 131-6636-9204
Fax: (0086) 400-852-8332
Email: hongkong@ayite.net
Flow Switch
Your position: Home > Flow Switch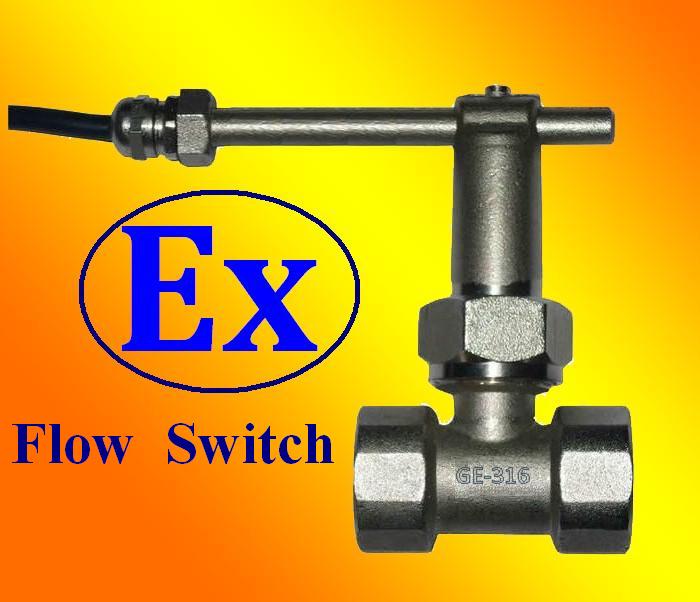 GE-316 Explosion Proof Paddle Flow Switches
Anti Explosion
smart structure, easy install, easy adjust.
Product description: GE-316 Paddle Flow Switch is specially designed for the Flow Monitoring of Water Source, Water-Loop Heat Pump Air Conditioning Systems and Heat Pump Water Heater. SIKA Honsberg Caleffi flow switch, bu
Product introduction
GE-316 Paddle
Flow Switch
is specially designed for the Flow Monitoring of Water Source, Water-Loop Heat Pump Air Conditioning Systems and Heat Pump Water Heater. Much lower price.This paddle water
Flow Switches
is produced as the Explosion Proof standard, could be used in the anti explosion environment. International Protection could be IP68 (Optional). CE certificate for the flow switch, UL certificate for micro switch.
Character:
* Good repeatability
* Low pressure loss
* Dirt resistant
* Anti Explosion
* Hermetic separation of electrical and hydraulic components
* Stress free fixation of switch unit by plastic cap
Specification:
* Substance Temperature -45C ~ 125 C
* Work Voltage: 12V-24V DC
* Max Voltage: 350V DC; 300V AC
* Max Switch Current: 1.0A
* Max Carry Current: 2.5A
* Contact Rating: 70VA
* Average Pressure Loss 0.01bar at Qmax.
* Hysteresis depending on switch value, Minimum 0.7 l/min.
* Metering Substances Oil, Water, Gas, Air (If special substances, please declare)
* Max Pressure 25bar (40bar could be custom-made)
* Pipe Size DN10~DN80
* Materials: Stainless Steel or Brass
* Pipe Connection: BSP or NPT , Male or Female thread