Add: No.116, KWOK SHUI ROAD, Kwai Chung Industry Center, HongKong
Tel: (0086) 131-6636-9204
Fax: (0086) 400-852-8332
Email: hongkong@ayite.net
Flow Switch
Your position: Home > Flow Switch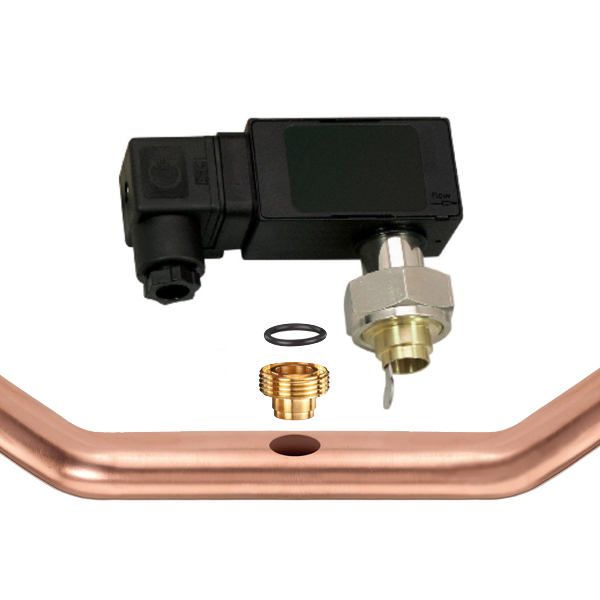 GE-315WS Weld Type Insert Paddle Flow Switches
Type: GE-315-WS
CE certificate
adjustable flow setpoint
Micro switch: Omron, Made in Japan.
Product description: GE-315-WS welded type flow switch, suitable a range DN10-DN100 copper tube pipe size, the welded connection could be 15.5mm or 18.8mm, mainly used in the oil flow system of chiller and refrigeration i
Product introduction
GE-315-WS welded type Flow Switch, suit a range copper tube pipe size from 10mm to 100mm, the welded connection could be 15.5mm or 18.8mm, the flow setpoint is adjustable for different condition, mainly used in the oil flow system of chiller and refrigeration instrument.
Specification:
* Pipe Range: 10mm ~ 100mm
* Welded Connection: 15.5mm or 18.8mm
* Paddle Length: max 50mm
* Max Loading: 250V 3A max, 125V 5A max
* Output: SPDT Switch
* Tolerance -/+15% of full scale
* Media Temperature -30~110 C
* Average Pressure Loss 0.01bar at Qmax.
* Hysteresis depending on switch value, Minimum 0.7 l/min.
* Metering Substances Oil, Water, Gas, Air (If special substances, please declare)
* Max Pressure 25bar (40bar could be custom-made)
* Protection Grade IP65
* Materials : Brass or Stainless Steel
* Pipe Connection: Hirschmann DIN or Cable with sealing
* Micro switch: Omron, Made in Japan.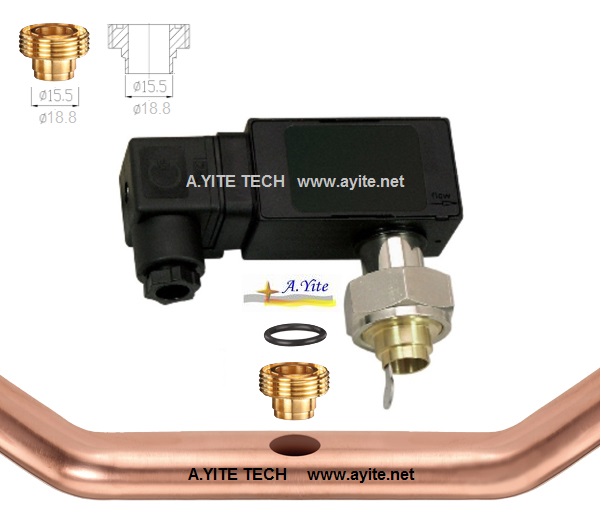 The GE-315 Series Target Water Flow Switch is a new type Paddle flow switch, avoiding rust and bad contact by separating the electricity from the liquid. This products totally give up the isolating part for water and electricity by corrugated pipe applied on common target paddle flow switch. When the micro switch is operating, it will not touch with low temperature metal part, so no condensation water, no rust and bad contact, and the Protection Grade up to IP65, it could be applied in corrosive air environment. CE certificate for the flow switch, UL certificate for micro switch.