Add: No.116, KWOK SHUI ROAD, Kwai Chung Industry Center, HongKong
Tel: (0086) 131-6636-9204
Fax: (0086) 400-852-8332
Email: hongkong@ayite.net
Valve & Accessory
Your position: Home > Valve & Accessory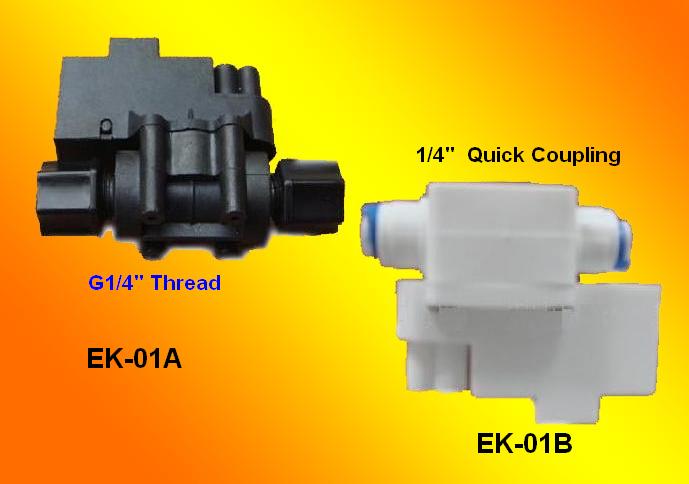 High Pressure Switch RO Instrument
EK-01A: G1/4" conection
EK-01B: Quick Coupling
Product description: High Pressure Switch RO Instrument, work to control the RO Instrument automatically, when the pure water pressure is more than 42.5PSI, this switch will cut off the power supply, stop the work of RO i
Product introduction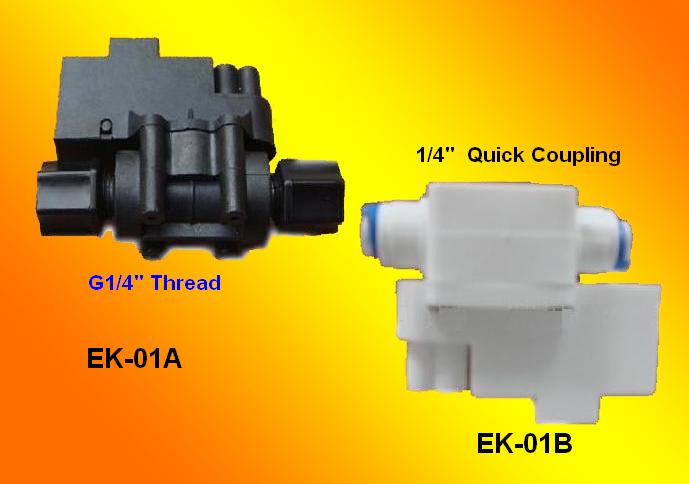 * This switch is work to control the RO Instrument automatically, when the pure water pressure is more than 42.5PSI, this switch will cut off the power supply, stop the work of RO instrument;
* When the pure water is output, the pure water pressure will become less, when the pressure is less than 21.3PSI, the switch will turn on the power, thw RO Instrument will start to work.
* The wetted material is adopting FDA Standard, suitable for potable & drinking water systerm.
This high
pressure switch
is fitted on the output side of a booster pump and will turn off the power supply to the pump when the water back pressure increases as a result a blockage in the Reverse Osmosis system.
These parts are made to the highest specification, and are suitable for water filters, RO Reverse Osmosis water filters.
These connectors are designed for use in all cold water Reverse Osmosis applications and will last many, many years!