Compare selection of shell and tube heat exchangers and plate heat exchangers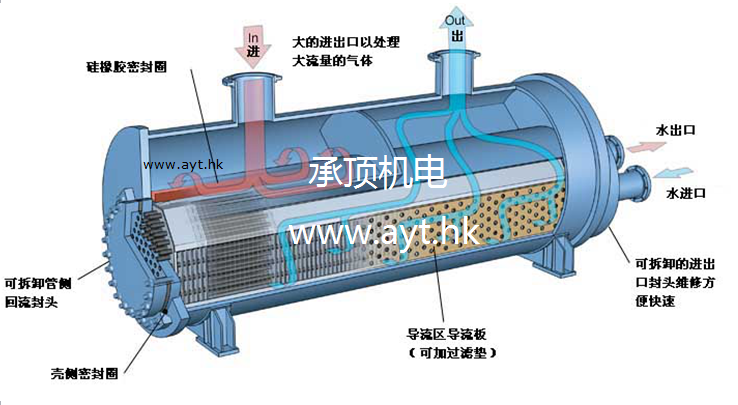 At present, China's heat exchangers in the chemical industry, metallurgy, petroleum, electric power and mechanical and electrical industries is widely used. At present, China's existing types of heat exchangers are two major categories, one is a shell and tube heat exchangers, plate heat exchangers and the other is. This article compares the shell and tube heat exchangers and plate heat exchanger for the corresponding characteristics proposed selection of reference.

1. Shell and tube heat exchangers and plate heat exchanger structural features
1.1 shell heat exchanger shell and tube heat exchangers: also known as shell and tube heat exchanger. It is enclosed in a housing wall as the heat transfer surface bundle of recuperative heat exchanger. Structure from the shell, the heat transfer tubes, tube sheets, baffles (baffles) and pipe boxes and other components.

Shell and tube heat exchanger as a traditional standard heat transfer equipment mainly used in chemical, oil refining, petrochemical, power, nuclear power and other industrial plants, especially in high temperature and pressure applications and large heat exchangers absolute dominance . Normal operating pressure up to 4 MPa, operating temperature below 300 ℃, in individual cases may also achieve higher pressure and temperature. Fully demonstrated its solid structure, we can choose a variety of manufacturing materials, strong adaptability and other characteristics.

1.2 plate heat exchanger plate heat exchanger: it consists of plate, gasket, fixed clamping plate, movable clamping plate, clamping studs and nuts, upper and lower guide rod, front pillars and other parts of the composition. Less its parts, the versatility of the high, and no heat can not be compared.

Plate heat exchanger very wide range, from ordinary water medium to high viscosity non-Newtonian liquid; from material containing small particles of solid material to contain a small amount of fiber; from water vapor to a variety of gases; never corrosive to a variety of media can handle highly corrosive. Which is characterized by high heat transfer efficiency, safety and reliability, small footprint, easy maintenance, low resistance loss, heat loss, a small amount of cooling water, investment and low operating costs.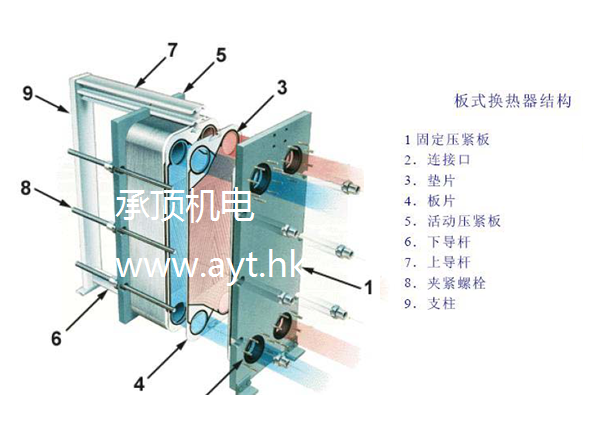 2. Heat exchanger design conditions
In the plant as an example heat exchanger design should meet from the start to the maximum output required for the operation of power plants under various loads, and leave some margin to ensure the maximum heat load, the maximum water temperature and maximum fouling resistance When, within a specified period of overhaul, still perform a given task cooling.

Existing homemade imported type 300 MW coal-fired units, each cooling device requires cooling water inlet temperature of not more than 37.5 ℃, the cooling device out of the cooling water is heated up to a temperature of about 42.8 ℃.